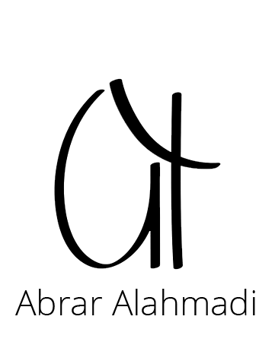 Commerical - Norm's
Fitness
Norm's Mission: Provide educational, friendly, inviting, functional and innovative experiences that help individuals build a healthy life by providing science, knowledge, and tools with direct human contact and service customarily to the person's need.
Norm's Vision: statement is "Improve living conditions." It is committed to advocating a healthy and pleased life for its members through a portfolio of exceptional athletic and Nutrition lifestyle resorts that go beyond fitness to encompass the entire spectrum of daily life.
Norm's Values: Devotion, commitment to people, transparency, and honesty.
Concept Statement:
The design aims to create an inviting experience that provokes a sense of warmth and cohesion through natural lights, linear accents, rich textures. The atmosphere creates an ethereal experience that evokes a sense of serenity and relishes. The visitors travel in the space through natural lights dramatic shadows to create an open, transparent, interactive, flexible, and welcoming environment that invites visitors to experience the uniqueness of ARISE and have a good time and create new relationships and maintain community residents' connection. The earth's warmth influences the design with organic patterns, textures, natural materials mixed with vibrant color and textiles, to create a spatial experience. The design aims to emphasize both Well principles as well as Universal Design principles to create a soothing and safe environment for all age groups.
LOCATION: 3161 Market ST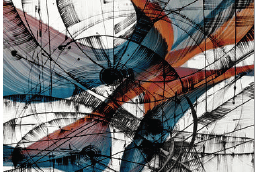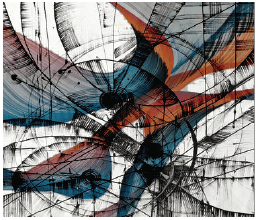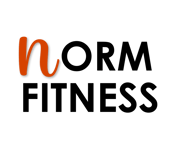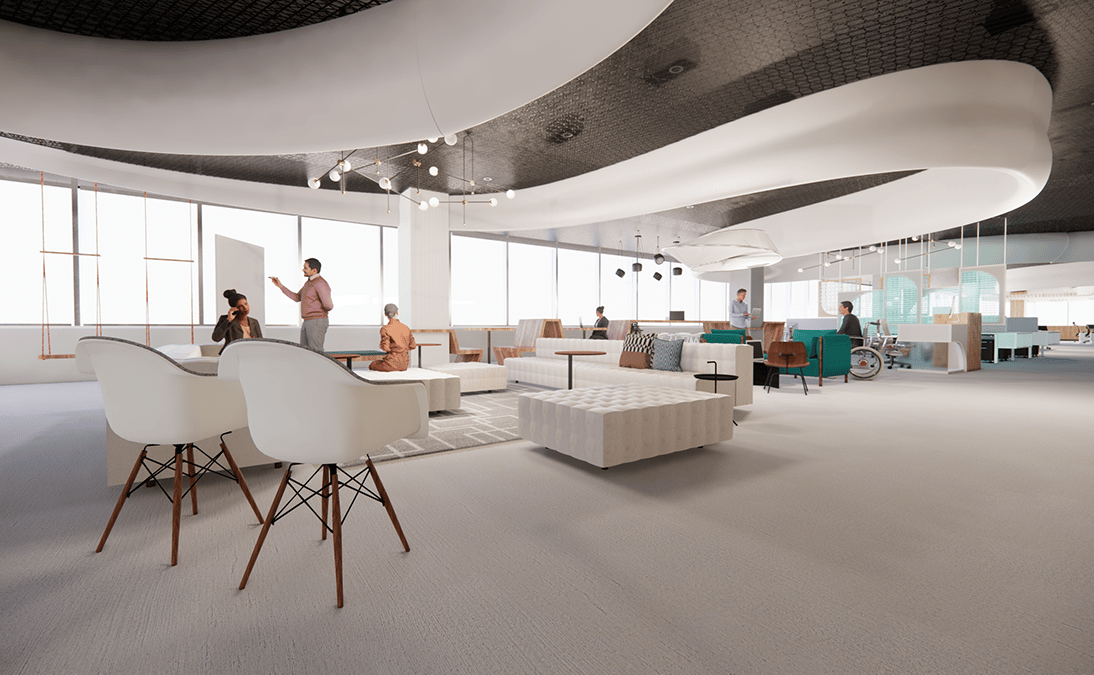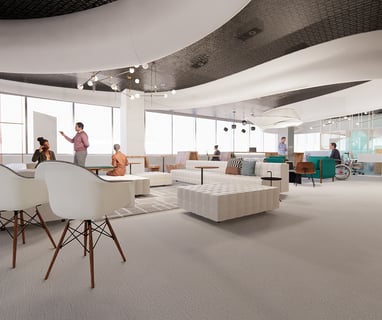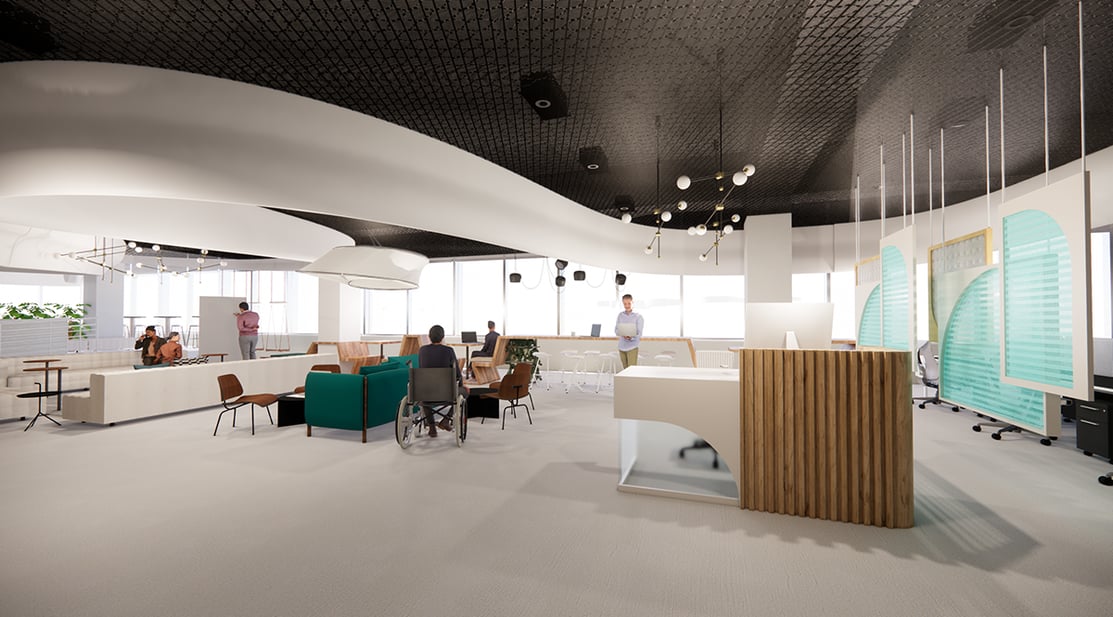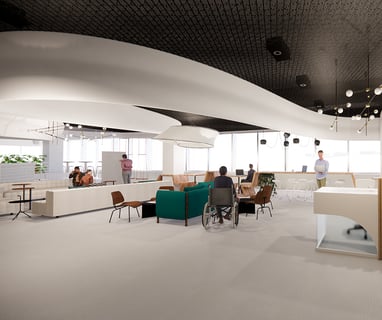 Sales and marketing free working area